The active safety system designed to counter the acquaplaning phenomenon enters a new phase that will allow to design and create a new prototype fully integrated in a Audi A6 car. The new prototype will be developed following all the automotive standards, thanks to the support of two leading companies in the automotive field such as Italdesign and Bosch.
EasyRain, the innovative tech company active in the technology applied to road safety, announces the partnership with Italdesign and a brand new collaboration with Bosch Mobility Solutions to continue the development of its new "A.I.S." system (Aquaplaning Intelligent Solution), the innovative active safety system designed to reduce the acquaplaning phenomenon.
This is an important step that marks the transition to a new growing phase for the company and for the device that allows to significantly reduce one of the main risk factors for road safety in case of driving on a wet surfaces, giving a strong contribution to the safety of self-driving cars in the future too.
Aquaplaning is in fact a very common phenomenon while driving and the cause of a large number of car accidents every year, about 50% of accidents occur on wet roads.
According to the European Road Safety Observatory, during 2018 there were 2,418 deaths in road accidents with rain conditions, 283 of which occured in Italy.
The new collaboration will allow EasyRain to be able to take a decisive step forward in the development of the AIS, allowing the transfer of all the know-how gained over the years of research in the development of a TRL7 prototype fully integrated into the car, thanks to the support of important partners such as Italdesign and Bosch.
A new automotive prototyping phase, which is expected to last until half of 2021, will lead to the definition of a level B prototype that will be integrated on an Audi A6 car.
"Our mission is to increase road safety, our belief is to save lives: this is what we have been working on for years. We are very proud and excited to have signed a very important agreement with two leading companies in the automotive sector such as Italdesign and Bosch, who believe in the strength of our project as well as in the positive impacts that our solution may have on improving road safety" says Giovanni Blandina, EasyRain CTO. "Thanks to the fruitful collaboration with Italdesign, we have scrupulously worked to find the necessary solutions to bring our research into an automotive product. With the new entry of Bosch as well, not only have we been able to create an incredibly motivated and enthusiastic work team, but we have undertaken this new phase of development, aware of the great technical challenges that lie ahead. At the end of this process we will be able show the final version of our A.I.S security system in order to demonstrate all its incredible potential and to finally let it be tested by car manufacturers".
"Italdesign has always been synonymous not only of Italian style but, above all, technological innovation. The partnership with an Italian company such as EasyRain to develop an innovative device in the field of road security represents one of the strengths of our company" comments Antonio Casu, Italdesign CTO. "For more than fifty years we have been developing cutting-edge solutions and safety, both active and passive, has been the number one priority at the base of our daily activities. The development of the EasyRain A.I.S. system is fully part of this philosophy and we are very happy to contribute to its development".
"Safety has always been at the heart of Bosch Engineering's activities, which is engaged in developing services and solutions for efficient, safe and connected mobility. Together with VHIT Spa, another Bosch Group subsidiary, Bosch Engineering supports EasyRain in the supply and development of prototype components. The collaboration with EasyRain confirms the Bosch commitment to zero-accident mobility, with the aim of simplifying driving and saving lives" says Andrea Maffiotto, Sales Manager Bosch Engineering Italy.
This new phase will be preparatory to test and validate the technical solutions that will be adopted in the following prototyping phase which will occupy the first half of 2021, at the end of which the system will be ready to face the industrialization phase.
What is A.I.S. and how it works
The "A.I.S" (Aquaplaning Intelligent Solution), is the active safety device designed to improve the safety of wheeled vehicles, countering a problem that has not yet been solved: the aquaplaning phenomenon.
It is the first active safety system in the world not to act directly on the car but to act on the surrounding elements. Once the installed software detects the onset of aquaplaning, an intelligent water injection removes excess water on the tarmac immediately restoring grip, thereby improving vehicle performance and safety.
The system is compatible with all vehicles and can be integrated with all modern driver assistance systems and with all intelligent sensors.
More information on: https://easyrain.it/
******
About Easyrain
EasyRain is an Italian tech company based in Rivoli (To), aimed to improve the safety of any wheeled vehicle, thanks to an intelligent system of fluid jets – A.I.S. Aquaplaning Intelligent Solution – able to counter the phenomenon of aquaplaning, a problem that is not currently faced by any other safety device. EasyRain has widespread patent protection.
More information on: https://easyrain.it/
About Italdesign
Italdesign is a company providing, for more than five decades, integrated services of design, engineering and production for the transportation industry, through to final testing and homologation activities, as well as assistance to the Start of Production and the design of complete business models. Italdesign is based in Moncalieri, Torino, Italy and today counts up to 1,000 employees in Italy, Spain and abroad. Since 2017, the company has launched two additional businesses: a dedicated unit to design, develop and produce ultra-limited vehicles for all OEMs worldwide and a business unit opened to the concept of Mobility as a Service and named Mobility Solutions
More information on: www.italdesign.it
About Bosch Mobility Solutions
Mobility Solutions is the largest Bosch Group business sector. It generated sales of 46.8 billion euros in 2019, and thus contributed 60 percent of total sales from operations. This makes the Bosch Group one of the leading automotive suppliers. The Mobility Solutions business sector pursues a vision of mobility that is safe, sustainable, and exciting, and combines the group's expertise in the domains of personalization, automation, electrification, and connectivity. For its customers, the outcome is integrated mobility solutions. The business sector's main areas of activity are injection technology and powertrain peripherals for internal-combustion engines, diverse solutions for powertrain electrification, vehicle safety systems, driver-assistance and automated functions, technology for user-friendly infotainment as well as vehicle-to-vehicle and vehicle-to-infrastructure communication, repair-shop concepts, and technology and services for the automotive aftermarket. Bosch is synonymous with important automotive innovations, such as electronic engine management, the ESP anti-skid system, and common-rail diesel technology.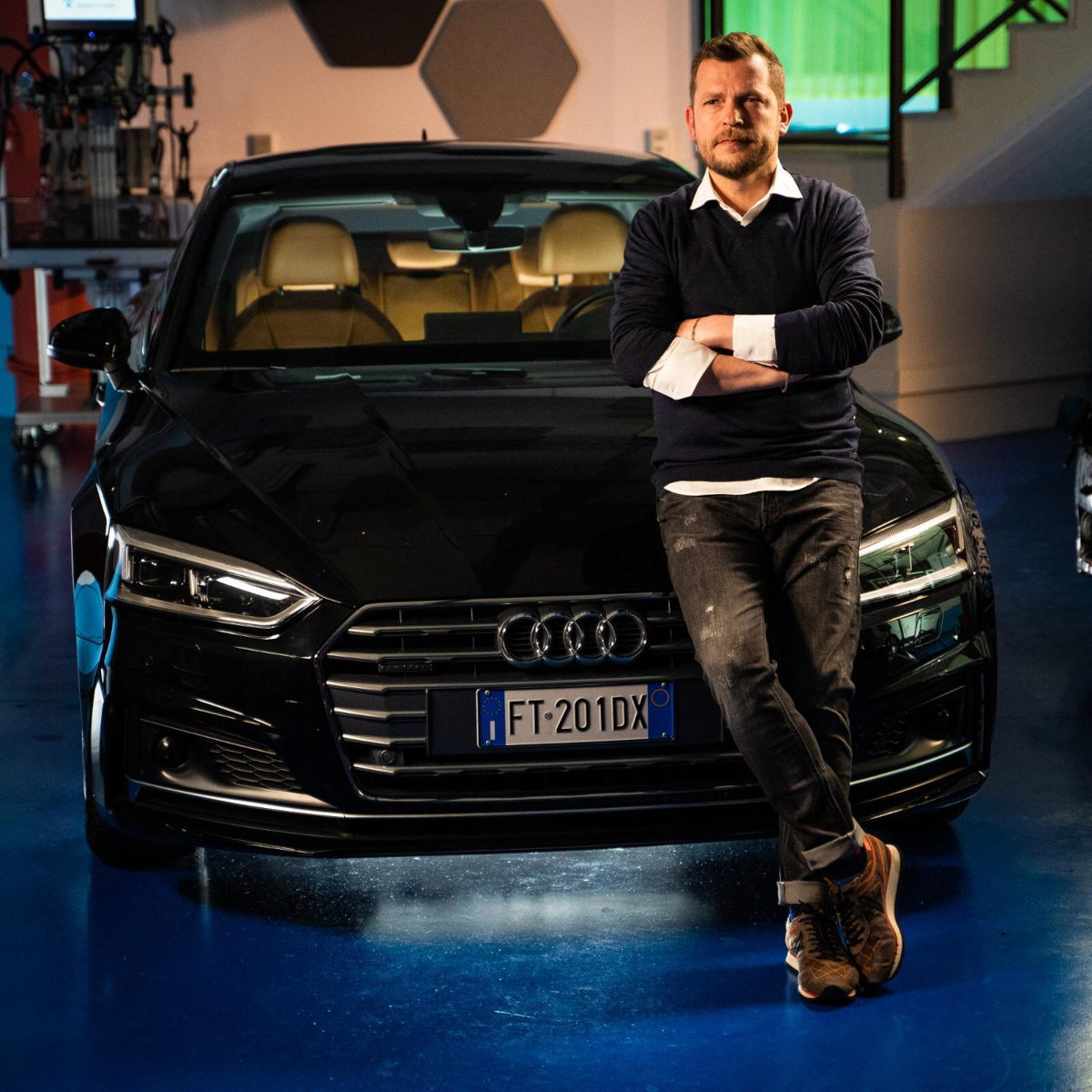 In the picture: Giovanni Blandina, CTO EasyRain – Press release Press release EasyRain .docx – 86 KB
---
ContactsEasyRain
Filippo Ferrari. – Eidos – Ufficio stampa Easy Rain / Eidos – Press Office Easy Rain